Rated Joint Assembly
Perimeter Barrier Systems
Penetration Systems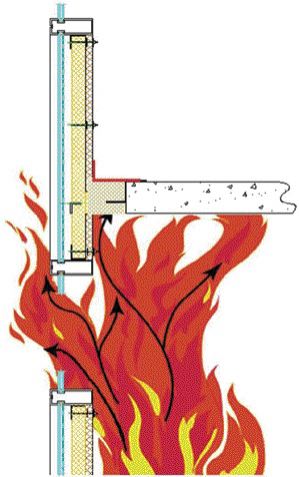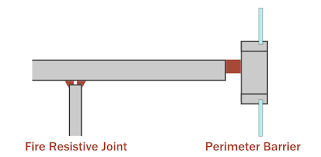 Intersections where two fire-resistant assemblies meet create a joint. When left untreated, fire and smoke will spread through joints with very little resistance. The firestop sealant installed in these cases is typically spray-applied, sealing the rated joint assembly properly.
Perimeter barrier systems resist the passage of fire and smoke through the gap between the floor slab edge and an exterior wall or curtain wall. These systems are essential in fire containment and are challenging to install correctly, making inspections crucial and necessary. Failure to protect these gaps will result in fire spreading rapidly to floors above.
Penetrants often pass through rated walls and floors for the installation of utilities. The two types of penetration systems are through and membrane. Common penetrants are air ducts, electrical cables, data cables, and plumbing pipes. The open space around the penetrating item needs to be sealed in order to restore the integrity of the rated assembly and prevent the passage of flames, smoke, and toxic gasses during a fire.